20 June 2023
Senior
National Athletics Championships
We had 13 athletes representing the Independent Schools Association North Team at the National Athletics Championships in Birmingham.

Haemle (Year 7), Thomas (Year 10) and Tilda (Year 9) were crowned National Champions in their individual events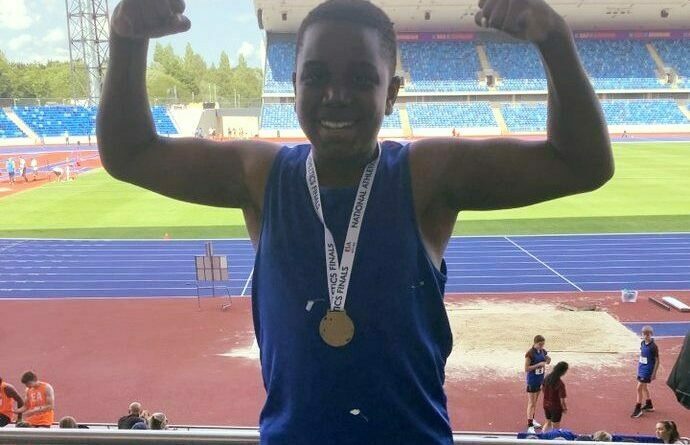 We had 13 athletes representing the Independent Schools Association North Team at the National Athletics Championships in Birmingham.
It was a great opportunity for all pupils to compete in the Alexander Stadium which hosted the Commonwealth Games last summer.
An impressive test of nerves for all our athletes and it was an incredible achievement to have 5 athletes achieve a podium finish.
Congratulations to our double medal winner Darcie who came 2nd in Discus and 3rd in Shot, and to Hannah who came 3rd in Relay for the Intermediate Girls.
The icing on the cake at this competition came from a tremendous effort by Haemle (Year 7), Thomas (Year 10) and Tilda (Year 9) who were crowned National Champions in their individual events; Discus, 200m and javelin respectively.
All athletes performed exceptionally well against the best in the country and achieved the following results:
Iris – 800m (12th)
Xander – 1500m (11th) and Long Jump (4th)
Luke – 1500m (6th)
Daniel – Javelin (5th)
Ini – High Jump (4th)
George – 1500m (4th)
Alex – Triple Jump (4th)
Joe – Triple Jump (4th)
Well done to all athletes, an outstanding performance!